You must complete and report a minimum of 10 hours continuing education each year.
The Master Gardener Program provides you with Plant Plus and a growing number of learning opportunities in our Canvas classroom.
The
Plants Plus
 series includes a remix of past training presentations, printed materials and other references focused on specific plants or gardening topics. These packages of information go more in depth than a typical Extension publication for those who want to focus on specific topics. Learn at your own pace by watching a pre-recorded lecture and discover more in the additional reading materials.
To get MGV continuing education credit, watch the video and read the supporting materials, and complete the short quiz included with each group.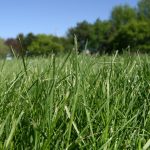 Lawns and Lawn Alternatives
One in the Plants Plus Series – a mix of new and past training presentations, printed materials and other references focused on specific plants or topics to help you increase your knowledge so you can better answer gardening questions. To get 1 hour of continuing education credit, complete the video, readings and take a short quiz! This Plants Plus package focuses on lawns and lawn alternatives.
If you completed Master Gardener Program annual enrollment this year, you will get exclusive access to Canvas. We will send you a NetID by email. A NetID is a special, UW-Madison issued username. You must use your NetID username plus a password to get into Canvas. It is different than your Online Reporting System (ORS) username and password.
Your netID will be sent to the email address on file in the Master Gardener Program Online Reporting System (ORS).
Here is all the stuff you will find inside Canvas in one convenient spot!
Volunteer Vibe
Plants Plus
Onboarding Lite (highly recommended in 2021, counts for 10 hours of Continuing Education)
All future advanced training courses
We are happy to tell you about some of the perks Canvas will give us.
All in one location: All online learning supported by the state program office will be in one spot. You can also keep track of learning modules you've completed or Volunteer Vibes you have read.
Interactive and fun: We will use fun features like quizzes, puzzles, and more, to make online learning more engaging.
All the usual good stuff will be there: Readings, videos, podcasts, resources, links- all the things you're used seeing in our educational online classes are making the move to Canvas.
If you are looking for other learning opportunities, please use our Continuing Education Guidelines to help you.