Most of the horticulture information articles posted on this site also can be read for CE credit (0.25 hours each) if approved by the local County Coordinator. Articles that cannot be used for CE include articles about botanic gardens and All-America Selections winners.
Recent Articles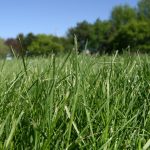 Lawns and Lawn Alternatives
One in the Plants Plus Series – a mix of new and past training presentations, printed materials and other references focused on specific plants or topics to help you increase your knowledge so you can better answer gardening questions. To get 1 hour of continuing education credit, complete the video, readings and take a short quiz! This Plants Plus package focuses on lawns and lawn alternatives.