The Master Gardener Program in Waupaca County started in 1994. Over 195 people have been trained since that time, and there are currently 26 certified Master Gardener Volunteers (MGVs) for 2018. The UW-Extension Educator facilitating the MG Program is Agriculture Agent Greg Blonde.
---
Volunteer Service in 2017
| | |
| --- | --- |
| Youth Education | 264 hours |
| Adult Education | 152 hours |
| Support | 1,652 hours |
| Total | 2,067 hours |
Since 2000: 65,920 hours at a value of over $1,193,245
---
* using the current estimated dollar value of volunteer time in Wisconsin of $23.06 per hour, from Independent Sector. Cumulative value based on previous annual estimates.
Where you can find activities by MGVs
Offering Educational Programs for the Public
MGVs opened eight of their monthly meetings during the fall and winter of 2016-2017 to the public so local residents could learn about gardening by attending the educational programs that are held before or after the monthly business meeting. Some of the wide variety of topics offered included growing garlic in Wisconsin, growing various types of bulbs and a number of specific flowers. One of the most popular programs was on raising bees. These programs drew 10-25 attendees each.
Teaching Children About Gardening
MGVs help at two gardens in partnership with city parks and recreation department and one that is part of a Head Start Site. The three gardens impact about 60 children and their families. MGVs teach the children learn how to grow and take care of a garden. They get to take vegetables home or use them at the garden site to learn preservation techniques.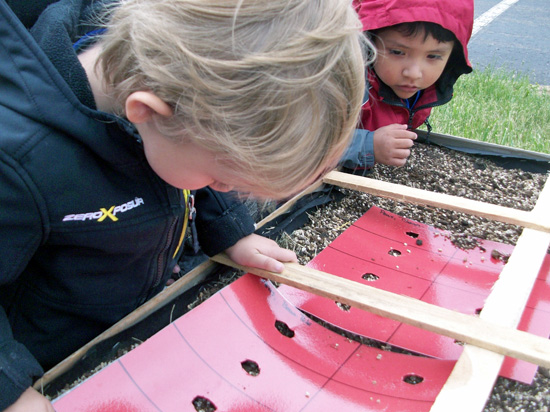 Community Garden Produces
MGVs partnered with the Waupaca High School and several service organizations to plant and maintain the Community Garden at the high school. The Waupaca FFA starts all the seedling plants for the garden and various classes help to plant and maintain the garden with MGV instruction and supervision. During the summer students from the agriculture classes help maintain the 1½ acre garden which produced 8 tons of vegetables that were given to food pantries, meal programs and senior citizen sites.